Video
At Daikin, air conditioning is all we do. We've been heating and cooling Australian homes for over 50 years and are used to dealing with the extremes of the harsh Australian climate. You'll find Daikin air conditioners in thousands of homes and businesses across the country and our focus is on bringing climate-controlled comfort to your home or business.

To find out more about our products and brand we have a library of videos below for you to watch and learn.
Daikin Products
AirHub
Premium Inverter Ducted Series
Inverter Ducted System, compact and efficient
Cora, featuring whisper quiet operation and industry leading energy efficiency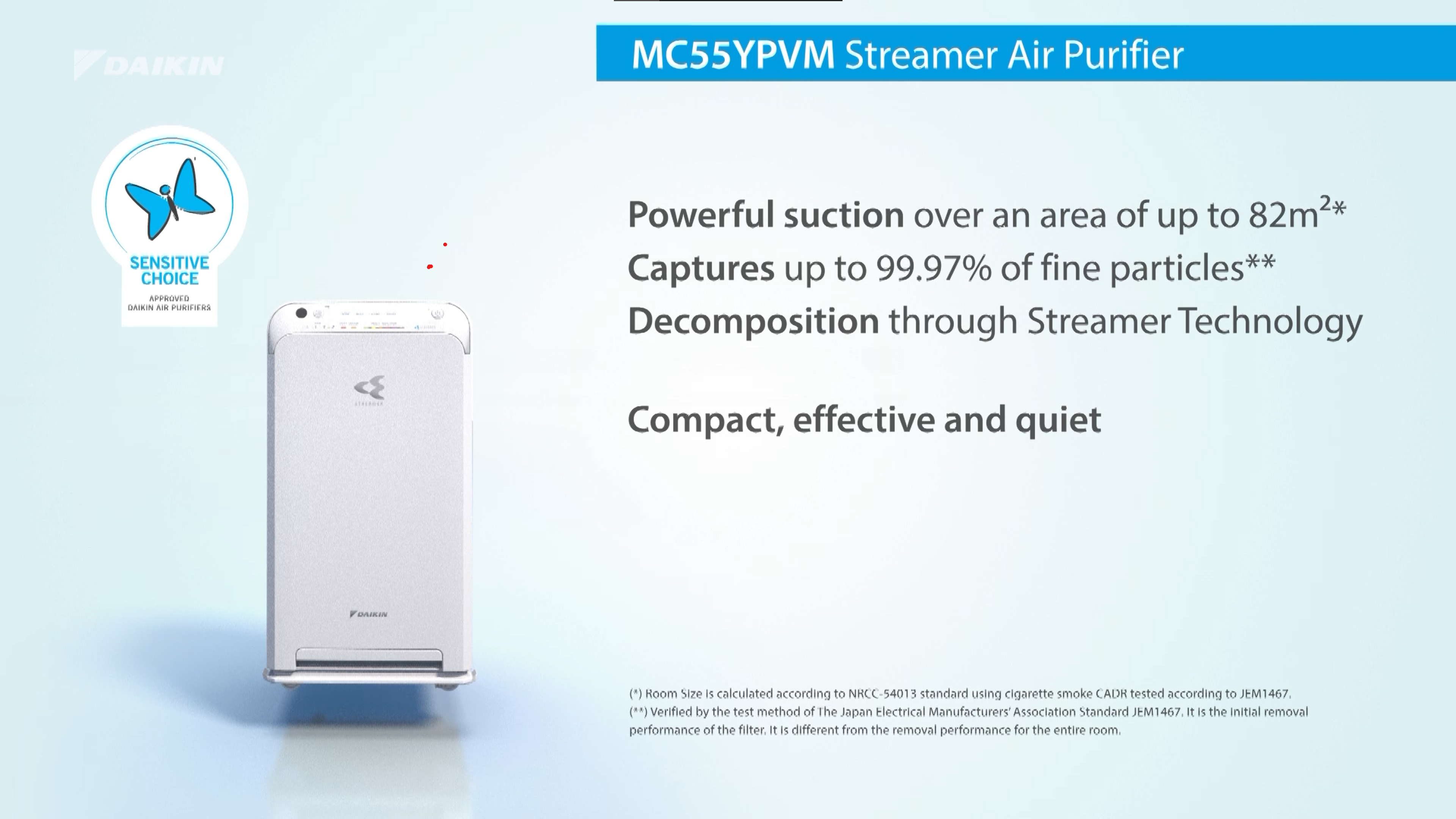 Air Purifier - Streamer Technology
VRV IV-S, bringing innovation to your home
How to choose the right air conditioning system
How to Use your Controller
Daikin AirHub
On / Off Version - General Operations
Linear Version - General Operations
Eco Settings
Timer Settings
Daikin AirHub - For Installers
Installation and Commissioning
US7 (FTXZ)
Airflow Rate
Check Status
Cleaning Filter
Econo-Quiet Mode
Other Modes
Powerful Opertation - Mould Proof Operation
Timer Settings
Zena (FTXJ)
Change the Temperature - Fan Control
Indoor Quiet Operation - Powerful Operation
Comfort Airflow & Intelligent Eye
Econo-Quiet Mode
On-Off Timer Operation
Swing Button - Brightness - Comfort Sensor - Comfort Airflow
Weekly Timer Operation
Cora (FTXV)
2-Are Intelligent Eye
Auto On/Off - Weekly
Comfort Function
Fan Control
Mode
Outdoor Unit Quiet
Powerful Operation
Swing Buttons
Nav Ease (BRC1E63)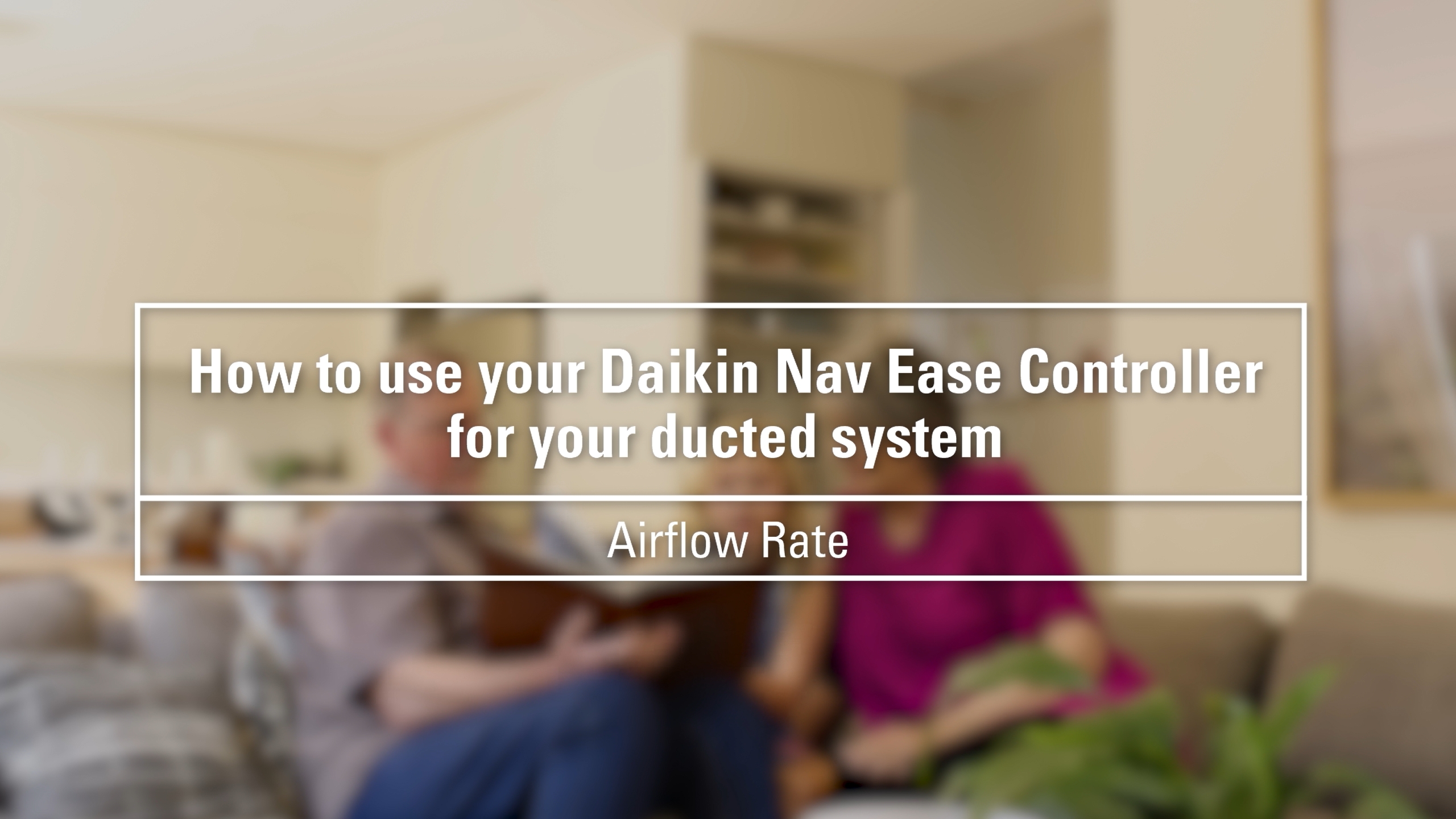 Airflow
Keylock
Mode
Quick Start
Set Temperature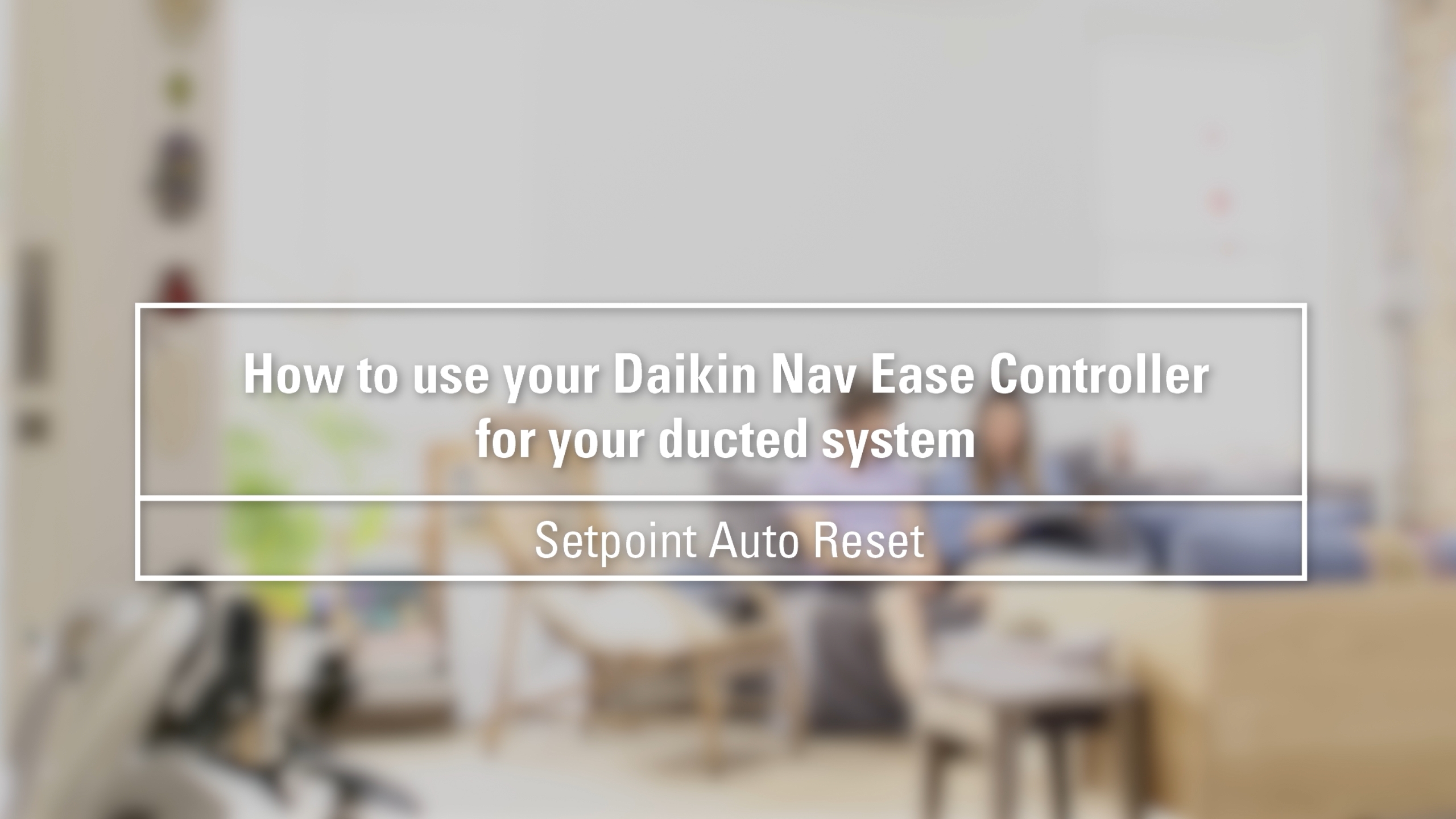 Setpoint Auto Reset
Off Timer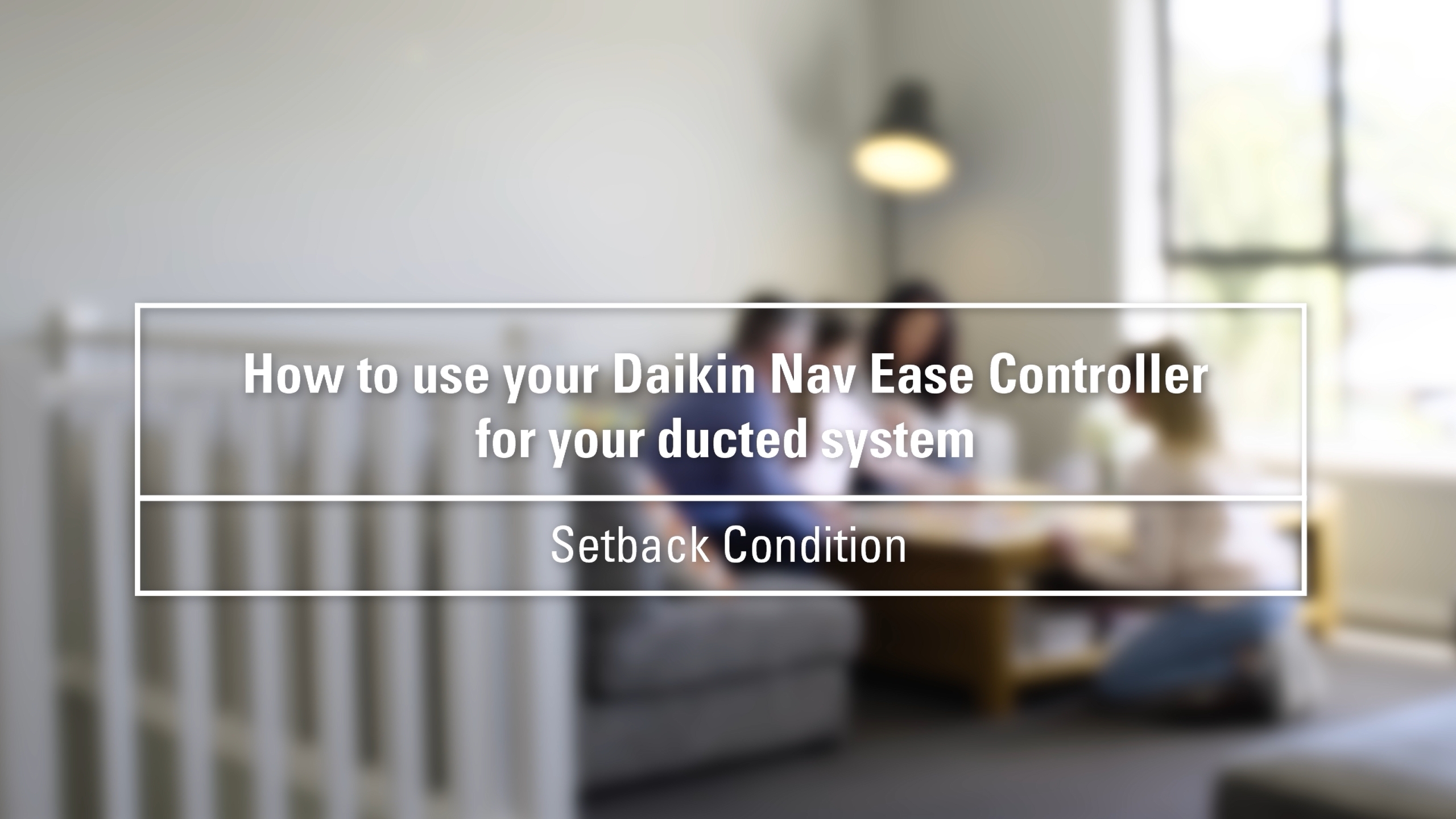 Setback Condition
Setpoint Range
Date & Time
Enable / Disable
Holidays
Schedule NR Set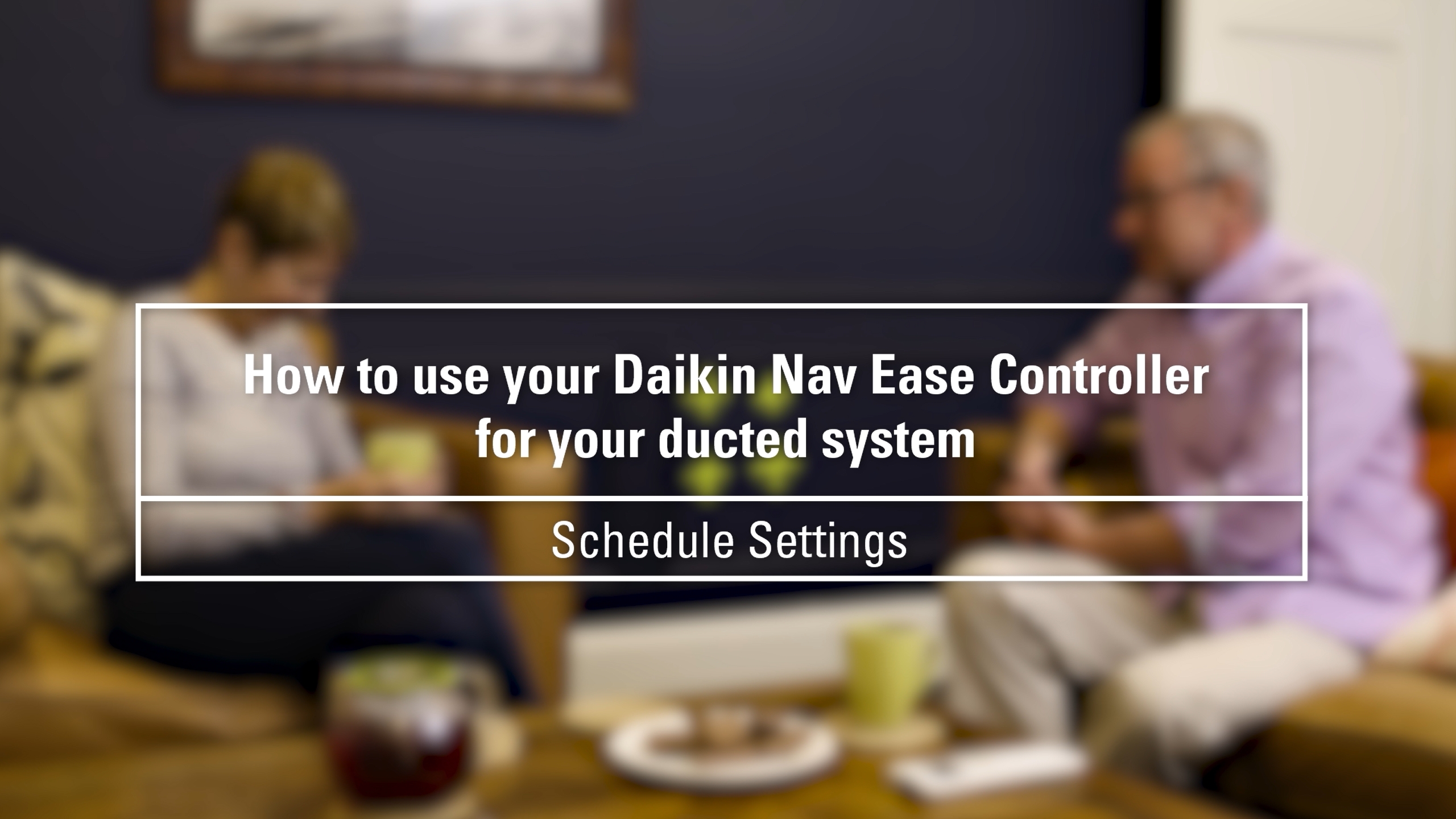 Schedule Settings
How to clean your Daikin filter
How to clean your Cora Split System filter
How to clean your Zena Split System filter
How to clean your Nexura Split System filter
How to clean your Daikin Air Purifier
It's time to replace with a Daikin
Is it time to replace your split system?
Is it time to replace your ducted system?
Save up to 39% with a Daikin Split System
A Sensitive Choice
The best air-conditioner for asthma sufferers
A journey to the 'Worlds Cleanest Air'
About Daikin Australia
Our Story
4 Steps to The Best Air Anywhere
The Daikin History
Daikin Park
Why choose Daikin?
Experts in Air Conditioning

Specialist Dealer Network

Quality After Sales Support
Sensitive Choice® Approved