At Daikin, we are air conditioning specialists with a passion for designing and engineering smart technologies to ensure that our customer's comfort levels are maximised. As global leaders in air conditioning, we continue to strive to further refine our expertise in all areas of our business so we are able to deliver the best air conditioning solutions that are world leading in performance, quality and reliability.
Our Core Values
Absolute Credibility
Enterprising Management
Harmonious Personal Relations
Daikin Discovery Hall
The Daikin Discovery hall exhibits the history of Daikin business decisions and development of the products and technologies leading to turning points for the company.
Take a virtual tour of the discovery hall and learn about the engineering DNA, strengths, and corporate culture that have been inherited by Daikin since the company's founding.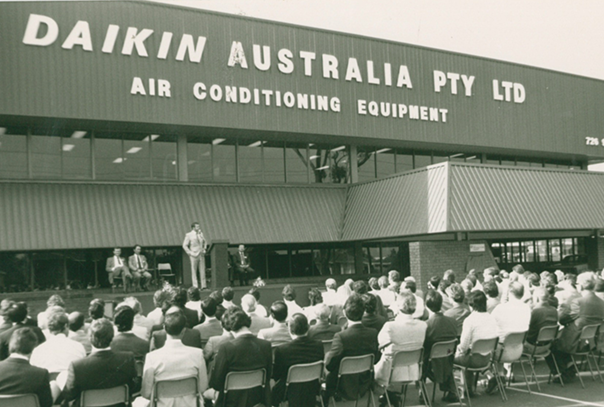 History of Daikin
Founded in 1924 in Osaka, Japan, Daikin has transformed into a global company operating in 150 countries and employing over 70,000 people.
Daikin is an industry leader meeting a wide range of air conditioning needs across the globe. Through our strength in energy-efficient technologies, we develop products and services that contribute to sustainable development in society.
Learn more about the history of Daikin over 95 years.