Daikin Airbase puts your ducted system's frequently used functions at your finger tip with an easy to use app.
Airbase app lets you use your smartphone or tablet* to operate your air conditioning unit via your in-home Wi-Fi or remotely with an internet connection.
Airbase can now be linked to Alexa for voice operation!
*Each ducted system requires a BRP15B61 adaptor & must be connected on the same Wi-Fi network
Comfort At Your Fingertips
Daikin Airbase brings all your Ducted System's features* together with a simple to use app
Some features only compatible with Daikin Zone Controller Each ducted system requires a BRP15B61 adaptor & must be connected on the same Wi-Fi network
Countdown On/Off Timer

Quick and easy means to set up the operations of your unit.

Filter Cleaning Reminder

Automatic notification when filter cleaning may be required.

Operation Mode Theming

Each operation is colour-coded for easy association

Multiple Zone Control

Control up to 8 zones, each zone can be turned on or off depending on your requirements. (Requires Zone Controller)

Zone On / Off

Turn on or off the zones in your home (requires Zone Controller)

Enter Zone Names

Customize the name of the zones through your home. (Zone Controller Required)
AIRBASE

FEATURES

Note that not all functions may be available for your system.
FUNCTION

DUCTED
WITH
NAV EASE
DUCTED WITH
ZONE
CONTROLLER
Start/Stop Operation

Temperature Setting

Fan Speed Settings

Mode Selection
(Cool/Heat/Fan/Dry)

Zone On/Off

24 Hour On/Off Timer

Enter Zone Names

Error Notification

Room Temperature Display

Push Notification
(On/Off Alerts)

Automatic Adaptor
Firmware Update

Setup Wizard in App

Fan Speed Settings
CONTROL YOUR SYSTEM WITH VOICE
With Daikin Airbase your ducted system can now be part of the Google and Amazon home automation ecosystem alongside 3rd party supplied lights, garage doors, security systems etc.
By linking your Airbase account with Google Home or Amazon Alexa, the Daikin ducted system can be operated directly from their companion app or smart speaker.
Amazon Alexa
Available Now!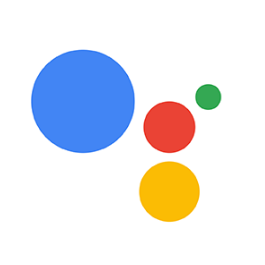 Google Assistant
Available Now!
Google/Amazon Smart Speaker and Home Automation Ecosystem Purchased Separately
| Voice Functions | Phrase | Ducted | Ducted with Zone Control |
| --- | --- | --- | --- |
| Turn On | Turn on the air-con | | |
| Turn Off | Turn off the air-con | | |
| Auto | Set the air-con to Auto | X | |
| Cool | Set the air-con to Cool | | |
| Heat | Set the air-con to Heat | | |
| Fan | Set the air-con to Fan | | |
| Dry | Set the air-con to Dry | | |
| Set Temp. | Set the air-con to 25°c | | |
| Up/Down Temp | Lower the air-con by 2°c | | |
| Zone Open | Turn on the air-con Bedroom | X | |
| Zone Close | Turn off the air-con Living | X | |
| Setpoint | What is the set temperature of the air-con? | | |
| Mode | What is the current mode of the air-con? | | |