US7
Available in

Reverse Cycle (Heating & Cooling)

Capacities

2.5kW, 3.5kW, 5.0kW

Refrigerant

R32
The Daikin US7 Split System air conditioner is the top of its class. Packed with advanced features that distinguish this Split System from every other, it provides premium air quality for your home with its humidifying, dehumidifying, ventilating and air purification capabilities that not only have made it a Sensitive Choice approved product by the National Asthma Council of Australia, but has also earned it a 7-star 'Super Efficiency' rating.
It's Australia's most energy efficient split system and technology you'd expect from a Daikin.
Approved by the National Asthma Council Australia, Daikin air purifiers and split systems are authorised to display the Sensitive Choice butterfly symbol.
Key Features
It's the unique features of Daikin products that makes us the world leader.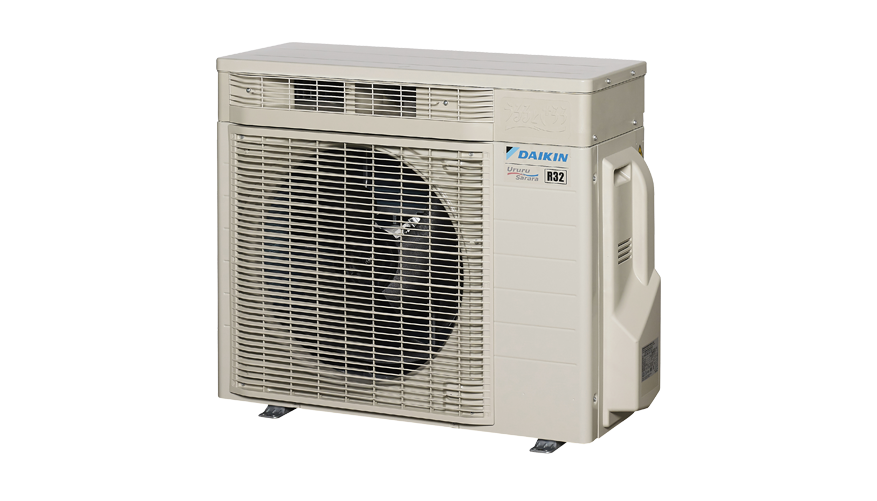 Powerful Dehumidication

Cleverly reduces humidity without changing the indoor temperature by intelligent capacity control and mixing of warmer room air with dehumidified air.

2-Area Intelligent Eye

A infrared human presence sensor helps prevent cold draughts and enables energy saving operations when the room is unoccupied for 20 minutes.

2-Stage Filtration

Outdoor unit removes carbon monoxides via a thermal catalyst. Indoor unit's flash streamer removes formaldehyde and allergens from the air.

Coanda Airflow

Discharge louvres designed to stream air along the ceiling for longer throws and delivering rapid cooling and even temperature distribution.

Advanced Humidification

A humidification unit in the outdoor unit draws moisture from outdoor air and distributes this indoors to make you feel warmer and more comfortable.

R32 Refrigerant

Enables increased energy efficiency and a significant reduction in 'Global Warming Potential Factor' - great for the environmentally conscious.
Daikin's 5-year parts and labour warranty applies to split, multi split and ducted air conditioners purchased and installed in homes across Australia
US7 Technology
1
High Density Heat Exchanger
US7's five row heat exchanger utilising Ø5mm copper piping delivers superior cooling and heating performance.
2
Hyper Saw Edge Fan
Unique 'Saw Edge' design of the indoor fan rotor delivers superior airflow and quiet operations as low as 19dBA (25-35 Class Model).
3
Automatic Self Cleaning Filter
An internal brush automatically collects and deposits dust from the air filter to help maintain stable airflow and minimise power consumption.
4
Flash Streamer Technology
Decomposes bacteria and mould absorbed on the filter by ionisation with an advanced plasma electric discharge.
5
2-Area Intelligent Eye
Ensures draught free comfort, if no movement is detected for a period of 20 minutes, the air conditioner adjusts the set temperature by ±2°C to save energy.
6
Natural Breeze Airflow
By randomly varying airflow and direction, US7 simulates the sensation of a gentle breeze for improved comfort.
Technical Specifications
Available Options:
System:

Reverse Cycle

Capacities:

2.5kW, 3.5kW, 5.0kW

Indoor Type:

Wall Mounted

Power Supply:

1 Phase, 220-240, 50Hz

Refrigerant:

R32
Common Questions
We know you have questions.
Here are our most frequently asked questions and the answers that go with them.
Split Systems
Daikin Split System Air Conditioners are ideal for air conditioning one room or a specific area of a home. Discreet wall mounted and compact floor standing units are all part of the Daikin range.
Why choose Daikin?
Experts in Air Conditioning

Specialist Dealer Network

Quality After Sales Support

Sensitive Choice® Approved