Daikin Connect is your one-stop online shop for Cora & Lite Series split system air conditioners packaged with installation. Use our sizing calculator to help select the right system and we'll connect you with a Daikin Specialist Dealer to look after the rest.
Available now in Adelaide, Brisbane, Melbourne, Perth & Sydney Metro (View Post Codes)
Order your Daikin Split System in 3 easy steps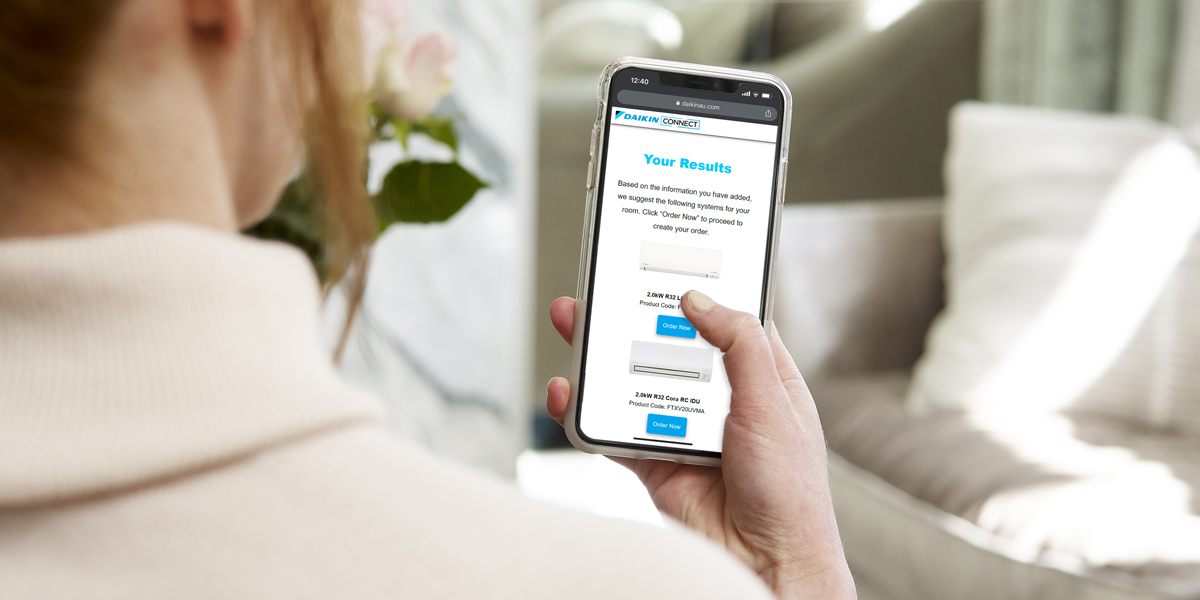 1. Size & Order
Click the 'Order Now' button and we'll ask you a few questions to determine the right system size for your home and climatic zone. Then confirm your order for a Cora or Lite Series split system package with a 10% refundable deposit. All systems are sold with a standard back-to-back installation included.
Terms & Conditions
2. Dealer Inspection
A Daikin Specialist Dealer will contact you the next business day to organise a site inspection to confirm your installation requirements. If the standard installation package (back-to-back) is not suitable for your home, the Dealer will then discuss the required changes or additions to your order.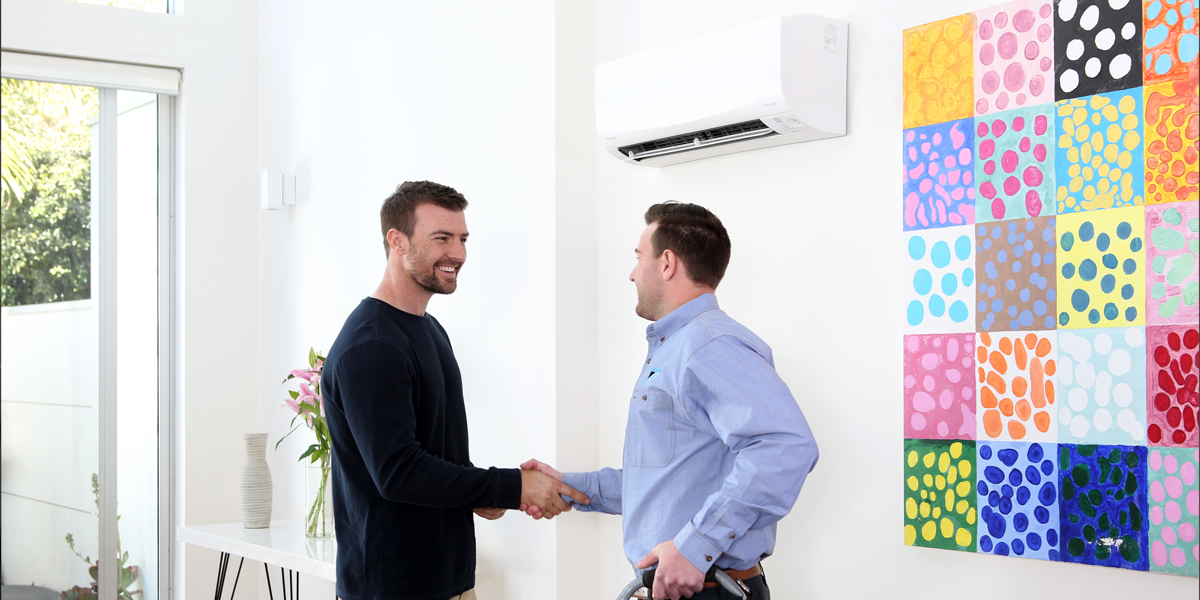 3. Installation
Once you're are happy to proceed, the Dealer will confirm your installation date and collect the final payment. On the day of installation, the Dealer will bring your new Daikin system and all required materials to your home to complete the job. The Dealer will then take you through the key features of your new Daikin Split System.
Standard Installation Inclusions
A standard back-to-back installation is included with the sale of all split systems. A back-to-back installation is where the indoor unit is installed backing onto an exterior wall and the outdoor unit is located directly behind it (see images below).
Included Accessories: 3m of pair coil (insulated copper pipe), up to 2.4m PVC trunking (pipe cover), rubber condenser stand feet, up to 15m electrical cabling & an isolation switch. For installations in the upper level of a double storey home, the quoted price will include an additional 2m of pair coil (insulated copper pipe) and PVC trunking (pipe cover). Compliance certificates will be supplied as per State regulations where applicable.
During the site inspection, the Dealer will assess the suitability of a back-to-back installation in your home. If additional work or material is required, the Dealer will advise you of any extra costs and an amended order will be emailed to you for your reference.
Single Storey Installation
Double Storey Installation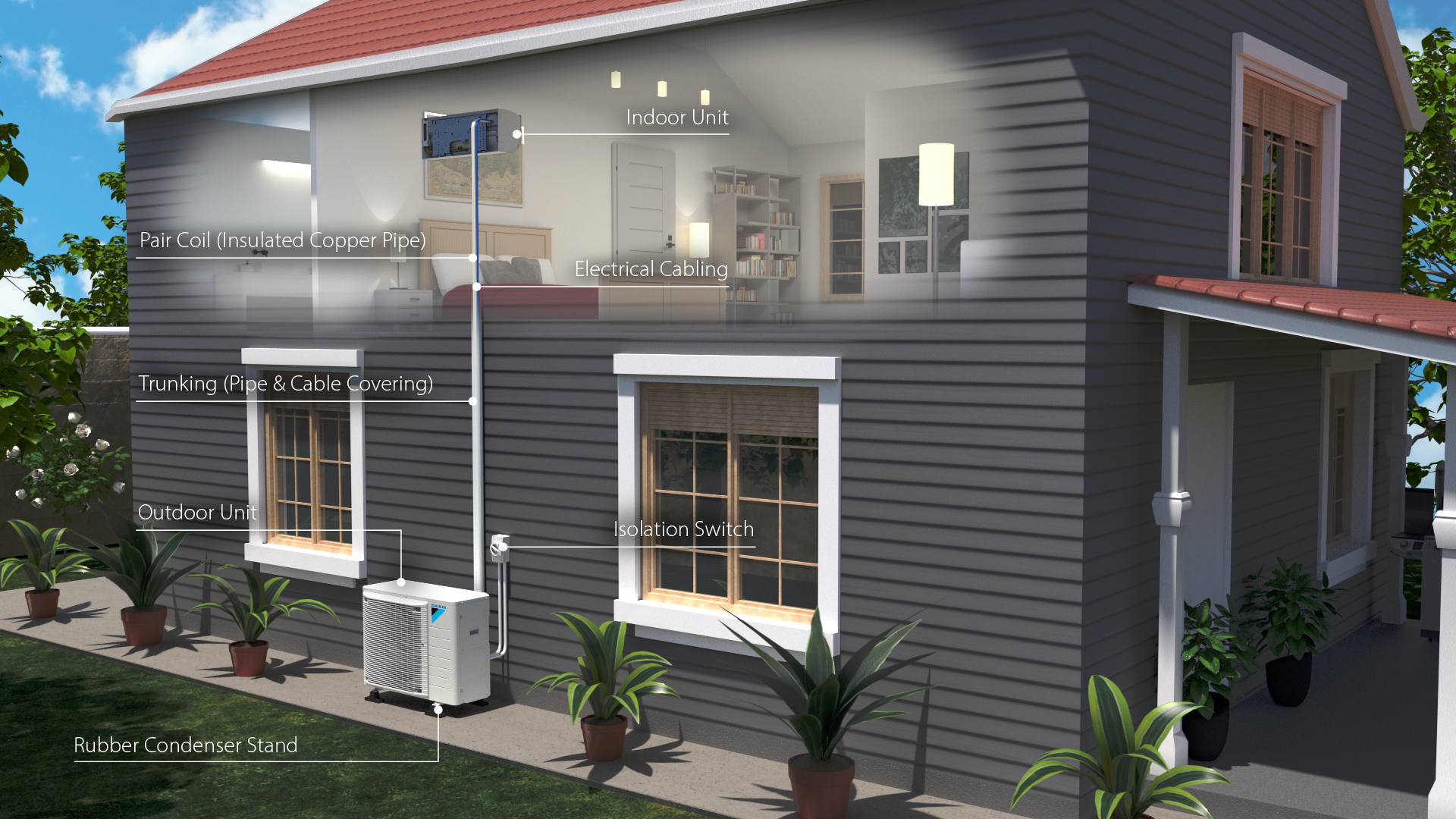 Daikin Specialist Dealers
Daikin Specialist Dealers are independently owned and operated businesses carefully selected by Daikin as a professional and trustworthy source of air conditioning product, installation and service knowledge.
When you have your Daikin split system installed by a Daikin Specialist Dealer, you can be confident you'll be enjoying the best air for years to come.
Available in the following areas:
| Region | Postcodes |
| --- | --- |
| Adelaide Metro | 5000-5199, 5800-5999 |
| Brisbane Metro | 4000-4370, 4373-4381, 4400-4405, 4500-4580, 4600-4610, 4614-4618 |
| North Queensland | 4870, 4877 |
| Melbourne Metro | 3000-3210, 3335-3341, 3425-3443, 3750-3811, 3910-3920, 3926-3944, 3972-3978, 3980-3983 |
| Perth Metro | 6006-6214 |
| Sydney Metro | 2000-2239, 2555-2574, 2740-2786 |